Meet Tyler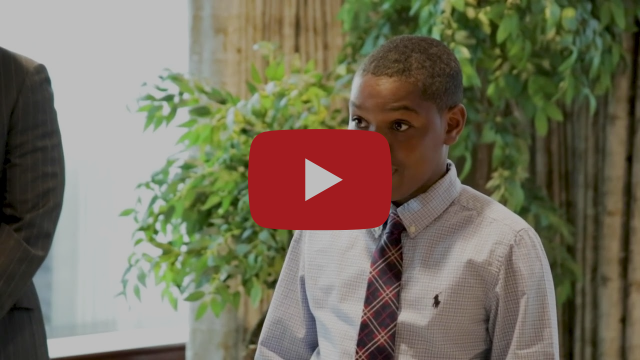 TowneBank Scholar & Future Banker
Tyler is one of our very first TowneBank Scholars at The New E3 School. Our school gave him a love of learning, science and set him up for success. He is in sixth grade at Norfolk Collegiate and thriving. We have no doubt that he is going to do great things. In fact, it sounds like he may even take your job one day! Watch until the end.
Help Us Meet the Challenge
The Philbins' $250k gift to The New E3 School Scholarship Fund is a $1:$1 Challenge. We have $82k left to raise. Every dollar counts! There are 146 families who need financial assistance or a scholarship to attend. With your help, we can give more children the opportunity to grow, learn and thrive. Special thanks to the donors who have helped us meet the challenge.
---
« Congratulations to the Class of 2023!
Getting Ready for Kindergarten? »